Producer Yang Yi of dance drama 'Li Bai': Art has no boundaries
Share - WeChat
"Art has no boundaries," said Yang Yi, producer of the dance drama Li Bai. That is why this dance drama from China National Opera and Dance Drama Theater can break language barriers and bridge cultures between the East and the West through performance arts.
What Chinese elements are featured in this dance drama in addition to traditional Chinese dance? What special musical instruments are used? Producer Yang Yi sat down with us to discuss how the dance drama's choreography shows the beauty of classical Chinese dances while conveying the spirit, temperament, and charm of Chinese culture.
Yang Yi is head of the Dance Troupe of China National Opera and Dance Drama Theater and a national first-class performer. A graduate of the Beijing Dance Academy, Yang is the winner of multiple top dance competitions. Currently serving as art director and choreographer of many dance dramas, her representative works include Confucius, Li Bai, The Orphan of Zhao and more.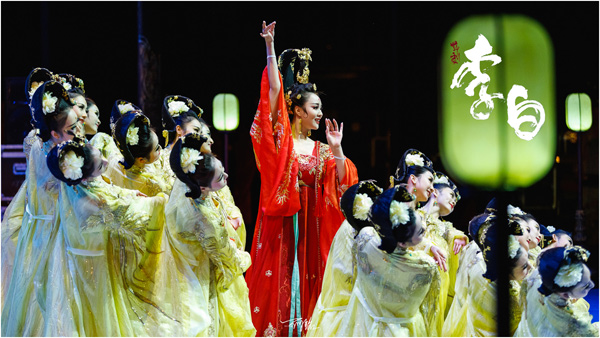 Related:
A poet in dance: Li Bai
Interview: Director Han Baoquan on dance drama 'Li Bai'
Interview: Main actor Hu Yang on dance drama 'Li Bai'
Composer Zhang Qu: Music, dance supplement each other
Get to know the antagonist of dance drama 'Li Bai'
Watch the video series first on:
YouTube: http://www.youtube.com/cnoddt
Facebook: http://www.facebook.com/CNODDT