Celebrities must be conscious of history
Share - WeChat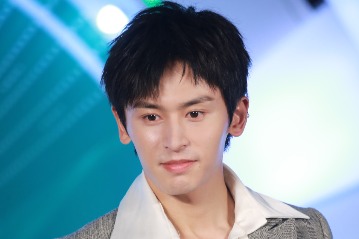 Zhang Zhehan, a domestic star who gained popularity in several films and entertainment shows, fell into scandal on Aug 12 as someone posted he might have sold entry into the Shanghai Theatre Academy.
That escalated into a major crisis the next day, as photos emerged showing Zhang at a wedding ceremony in Nogi Shrine, where imperial Japanese army general Maresuke Nogi was worshiped. It was also found he took a photo in Yasukuni Shrine.
On the same day, Zhang apologized, saying he felt "ashamed for being ignorant". There is no way to know he was aware beforehand, but Maresuke Nogi has a horrid reputation among Chinese. He participated in the Sino-Japanese War (1894-95) and organized a massacre of innocent civilians in Lvshun port. He also wrote a poem vowing to "break all Chinese territories", and took the position of "governor" of Taiwan, which Japan occupied.
But everyone knows Yasukuni Shrine honors A Class Japanese war criminals, who committed unspeakable atrocities during World War II. Almost every year there are quarrels between China and Japan over politicians from the latter country visiting the shrine.
Zhang graduated from STA and he has a full team of managers. There is no way he would not know this. Even if he is ignorant as he claimed, Zhang should be aware of the sensitivity of certain spots during his tour to Japan and avoid visiting them, let alone joining wedding ceremonies there.
So far more than a dozen brands, such as food brand Hsu Fu Chi, child drink brand Wahaha, and snack brand Be & Cherry announced they would be ending their contracts with Zhang. Even the Chinese branch of Japanese enterprise Ezaki Glico joined in, showing these companies recognize right and wrong.
That will be a huge loss to the star. Zhang's crisis should also send a warning to all celebrities never to forget who they are. It is a historical fact the nation suffered immeasurably from Japanese invasion and occupation, and that should never be forgotten.
Just as the incident was going viral, Japanese defense minister Nobuo Kishi visited Yasukuni Shrine on Aug 13. China's Ministry of Defense expressed strong dissatisfaction with that action on the same day.
Let's hope Zhang was paying attention.
Most Viewed in 24 Hours
China Views