Use technology to improve disaster warning, food security
Share - WeChat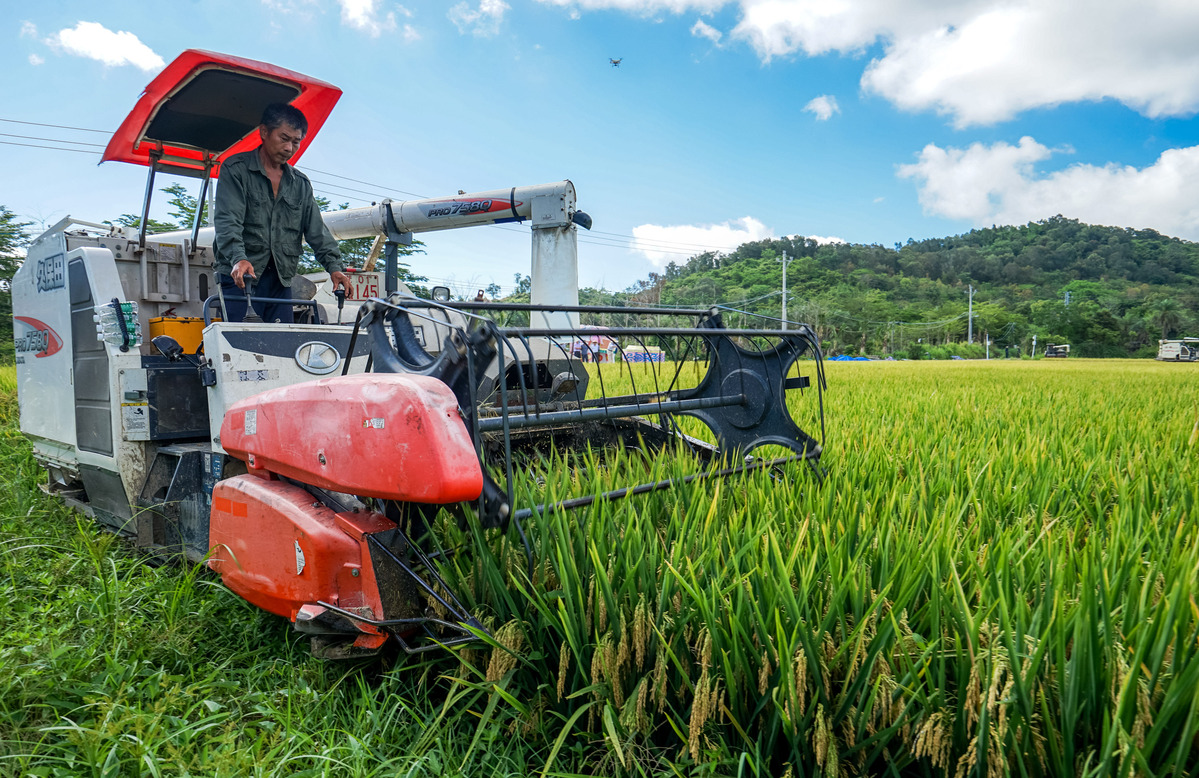 The Political Bureau of the Communist Party of China Central Committee said at a recent meeting that the country will intensify efforts to maintain autumn grain production, which accounts for three-fourths of China's grain output, and ensure grain security.
This is very important, especially because autumn grain production is now entering a critical phase, and natural calamities such as floods, droughts and typhoons, or pest attacks, if not effectively controlled, can reduce grain output.
Climate change has increased the uncertainties for agriculture, affecting China's output of major crops. China has seen more serious floods this year than usual.
The recent deluge in Zhengzhou and other parts of Henan province, and the typhoon that hit some southern parts of the country could affect autumn grain production.
China's corn and rice output could be affected by pest attacks this year. In fact, extreme weather events across the world, including severe droughts in the United States and Canada, record high temperatures in Russia, heavy rains and floods in many parts of Europe and serious flooding in parts of India, could reduce global food output.
This, coupled with rising shipping costs, excess liquidity in the global markets and soaring food prices, will not only increase China's grain import costs, but could also bring imported inflation and disrupt China's grain supply.
Food security is the foundation of China's economic and social development, and a means to deal with other risks and challenges. After years of fast and stable economic development, China has basically achieved self-sufficiency in grain supply.
However, China still "depends on the weather" for part of its grain production and struggles to overcome the impacts of droughts, floods, typhoons and other natural disasters.
True, relevant departments have improved communication and strengthened coordination to provide advance warnings about extreme weather events, but the country still needs to increase its overall grain production capacity.
Therefore, it should vigorously promote water conservation, including rainwater harvesting, dry farming, moisture resistance and conservation tillage, and promote the cultivation of drought- and flood-resistant crops to reduce its dependence on the weather for grain production.
Information and communications technologies such as cloud computing, artificial intelligence and 5G should also be better used to improve advance disaster warning systems and boost grain production.
Most Viewed in 24 Hours
China Views