Designation of donkeys a difficult diversion
Share - WeChat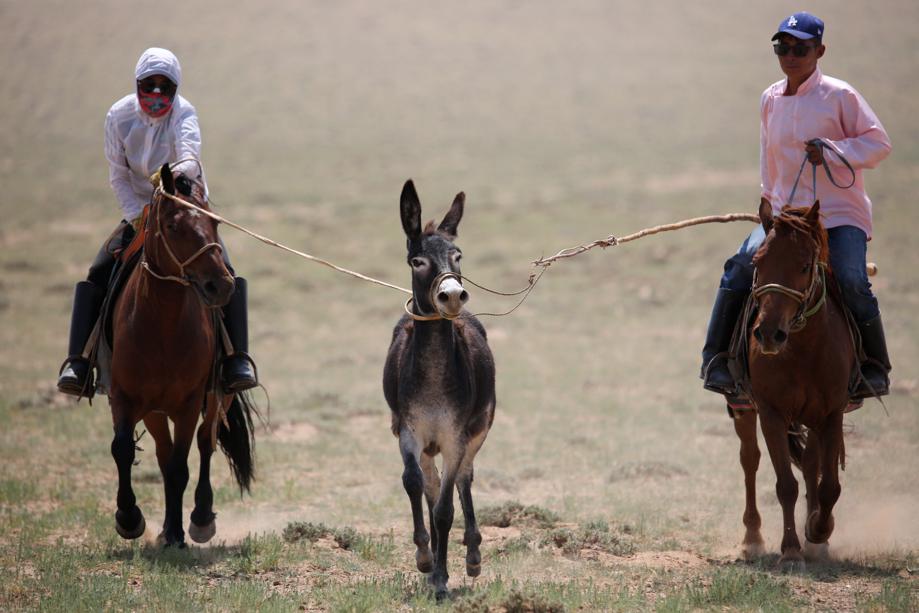 Lassoing horses is a traditional sport of herdsmen in Urad Middle Banner in Inner Mongolia autonomous region, but recently they got inventive and started lassoing donkeys, which are more difficult to catch.
The tool is the same: a long bamboo pole with a loop of rope at the end. But the skill required is greater, participants say, even though a donkey doesn't run as fast as a horse.
The purpose is to capture donkeys to mark them to identify their owners.