Lucid waters attract tourists to village in Guizhou
Share - WeChat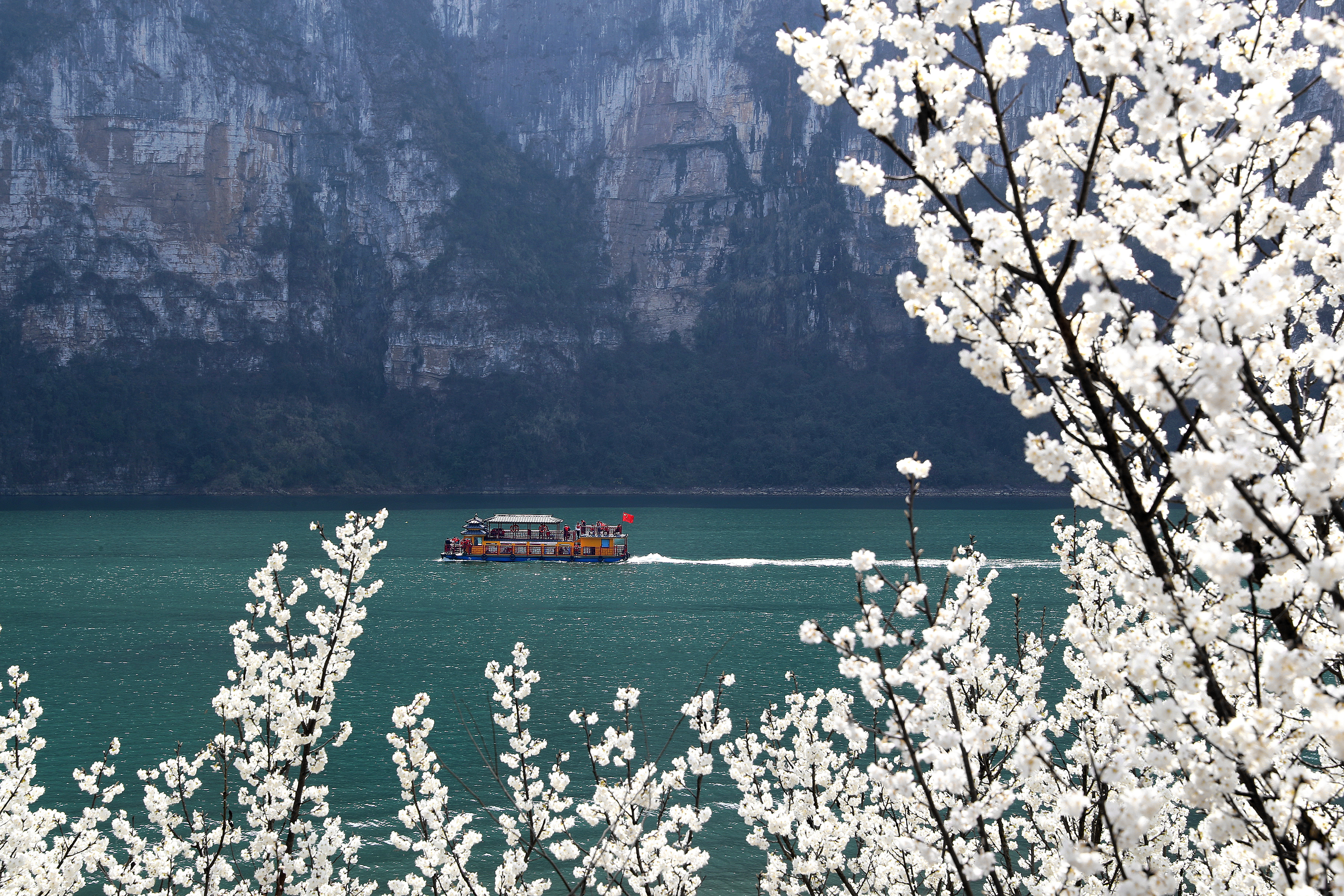 A village that used to be plagued by poverty in Guizhou province has increasingly benefited from continued environmental improvement, as local authorities adhere to President Xi Jinping's development vision that prioritizes ecosystem conservation.
In 2014, almost 64 percent of the people in Huawu village, Qianxi, were poverty-stricken. With poverty eradicated in the village of over 1,100 residents only three years later, villagers are walking toward even more prosperity as local tourism keeps booming.
In February, while visiting the Liuchong River, Xi emphasized the importance of blazing a new path that prioritizes ecosystem conservation and green development.
During the trip, Xi told provincial officials that Guizhou's biggest development strength and competitive edge is an excellent ecological environment.
Zeng Yun, who runs a ferry at Huawu's port, is keenly aware of the environmental improvement in the Liuchong River and the soaring number of tourists flocking to the village, which is surrounded by mountains.
Zeng and her husband used to depend on fish farming to make a living, though they also occasionally ferried tourists. Following a 2018 ban on polluting fish farming in river courses, they busied themselves with the thriving ferry business.
"As the local environment improves there are more and more tourists," Zeng, 40, said, adding it was not unusual for her to cross the Liuchong River over 30 times a day when she was busy.
According to a report by ThePaper.cn, Huawu was so overwhelmed by tourists on Feb 13 that the local tourism office issued a warning suggesting some tourists choose other destinations to help relieve the situation.
"Hearing that Huawu is a hot tourism destination, we had been thinking of visiting," said one male tourist who recently visited the village.
Fascinated by the beautiful mountains and lucid waters near Huawu, he and his wife decided to stay longer than they planned, he added.
To cater to the tourists flocking to Huawu, villagers have opened 16 rural resorts, said Yang Xianglian, deputy head of the village committee, adding that more home-based restaurants are expected to open as many villagers are eying opportunities in the sector.
Wang Guangyuan, who opened a restaurant in 2016, said he and his wife work from early in the morning to late in the afternoon.
"There are hardly empty seats at dinner time, even on normal days," he said, adding they were even busier on holidays and the family earned at least 100,000 yuan ($15,500) a year from the business.