Chengdu's best crypt secret
Share - WeChat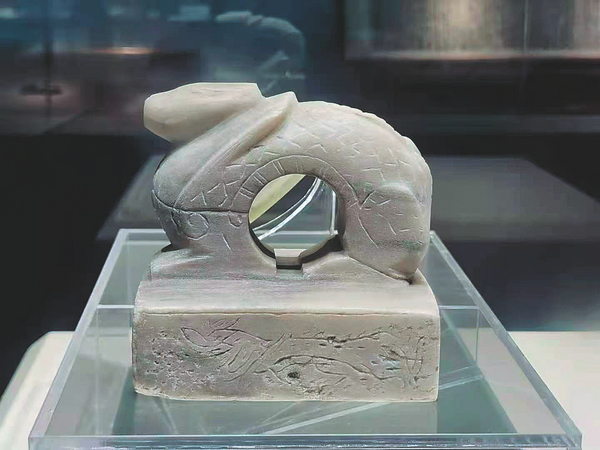 In the downtown area of Chengdu, the provincial capital of Sichuan province, on any given evening, anyone passing by No 10 Yongling Road will see crowds of elderly women dancing from dusk till dark in a small square.
An onlooker that is unfamiliar with the city would probably be surprised to learn that behind the red wall at front of the square is the mausoleum of an emperor.
It is home to the Yongling Museum which houses the mausoleum of Wang Jian (847-918), the founder of the Former Shu Kingdom (907-925) which rose to power during the Five Dynasties and Ten Kingdoms (907-960) period.
It is the only ancient mausoleum found in China to have been built above ground. Inside the mausoleum, colloquially known as Wang Jian's Tomb, are relief sculptures of two female dancers alongside 22 female musicians that were members of Wang's imperial band, as well as a stone, seated statue of Wang himself.
They are China's most completely preserved sculptures of an imperial band of the Tang Dynasty (618-907) while the effigy of Wang is believed to be China's only statue carved on the basis of an emperor's true appearance.
A native of Wuyang county in Henan province, Wang lived most of his life at the end of the Tang Dynasty, when the royal house was weak and ambitious warlords were locked in combat, competing for control of the country.
Wang was born into a cake-making family. At a young age, his parents died, so he sold salt illegally for which he was eventually imprisoned. Later, he joined the army and became a member of the royal guard.
When a riot took place in the Tang capital of Chang'an in AD 885, Wang escorted the fleeing emperor for more than two months. On their journey, Wang managed to lead the emperor to safety from a burning plank road and when the emperor would rest, he would fall asleep with his head on Wang's legs.