He that mourns a terrorist encourages the next one
Share - WeChat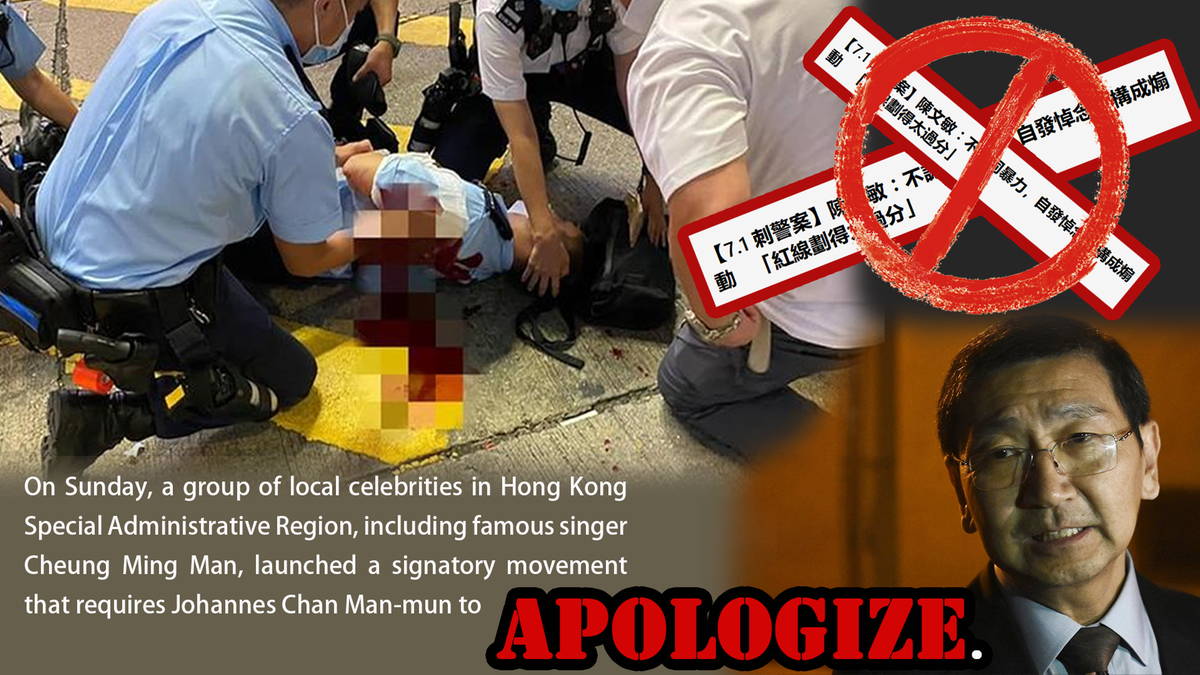 On Sunday, a group of local celebrities in the Hong Kong Special Administrative Region, including famous singer Cheung Ming Man, launched a petition that requires scholar Johannes Chan Man-mun to apologize.
They are not the first group of people blaming Chan for his wrong deeds. After the "lone wolf" terrorist attack in Hong Kong on July 1, in which a man stabbed a policeman in the back and then committed suicide, received wide criticism from all sides, Chan, then chair professor of law at Hong Kong University, told the media that it was far-fetched to call mourning events for the assailant "illegal".
Chan received so much criticism from the public that he left the post and became an adjunct professor after his contract ended on July 9. It is hard to imagine that a senior law scholar like Chan lacks some common sense about violence, namely that any terrorist attack should not be encouraged in any form, and if anyone mourns the attacker, that person is actually encouraging the next attack.
In the US no one mourns the terrorists who died while slamming jets into the World Trade Center, while in Iraq no one mourns the Islamic State "fighters" who attack as suicide bombers. The same standard should be adopted in Hong Kong, which is Chinese soil.
Especially, as a senior law scholar, Chan should know how much influence his words cast upon the public. His doubts about mourning a terrorist being illegal might be made use of by those planning the next terrorist attack, who might even brainwash people into becoming their cannon fodder by quoting Chan.
Chan is not the only person who paid for his wrong attitude on the issue. The Hong Kong University Students' Union Council passed a resolution to mourn the assailant on July 7; the criticisms they received on social media taught them the meaning of the word "public anger". On July 9 the council had already apologized, and all its members resigned their posts, which should be a lesson for all.
In some sense, an atmosphere of blaming not only terrorists who attack, but also their supporters, has been formed in Hong Kong. It's a good sign for Hong Kong as terrorism will never be able to brainwash any more new followers.
Follow the writer on Twitter: @zzxang86
Most Viewed in 24 Hours
China Views